One of the Oldest and Biggest Online Casino Software Providers – Playtech
You're not going to be hard pushed to find yourself Playtech casinos to play at. Quite frankly, there are plenty to choose from as it's one of the favorites for online casino operators. The company was formed in Estonia in 1999, and launched its first gaming Playtech software a couple of years later. It wasn't the first to market this type of software, but along with Microgaming, it has managed to stay ahead of any competition.
It's an innovative software developer that has never had a problem keeping up with the trends and even setting them. But a big part of its success is the fact it has managed to secure some very high profile casino sites to work with. Bet365 and William Hill are a couple of examples. Playtech hasn't always had a good reputation and at one particular point was looking like a software developer to avoid. This is all down to the fact that it has a number of less than savory online casinos on its books.
With player complaints centering around payment plans for progressive jackpot winners changing affiliate terms retrospectively and seizing players funds for so-called bonus abuse. We felt the need to mention this negative side of Playtech. But to balance it out you need to remember that Playtech powers hundreds of casinos, and these bad reviews are just in relation to a few bad apples. There are plenty of positive features that guarantee it will keep its strong position at the head of the industry.
Best Playtech Casino Sites
* T&C's apply. Click on Get Bonus for details.
Download or instant play – what does Playtech offer?
Lucky for you, Playtech offers both instant play and download games, both of which provide you with a wide selection of games. The best gaming experience is with a Playtech slots games download, as the Playtech casino software is possibly the best currently available. Choose Playtech slots online and you're guaranteed the fastest gameplay and crisp, top quality graphics. If you don't have to worry too much about using a strategy, there's an autoplay function that will save straining your arms and hands. Speed and animation are both adjustable by scrolling down through the options menu. So you can adjust the speed of the game to suit your level of competence.
Mobile is another platform you can choose for playing many of the Playtech games. And let's not forget to give the live dealer games a mention. Cutting edge technology is used for all platforms to provide a safe and secure environment. Along with measures such as encryption and SSL protocols to ensure all sensitive is protected from prying eyes. If table games are more your cup of tea you're not going to be disappointed with any of the Playtech casino games. They are all well polished and great fun to play. All of them play very smoothly and have a classy look and feel about them. Which is something you won't find everywhere. All the classics are there along with a few unique variants.
Playtech is used by some of the big guns of the casino industry
Playtech is very fortunate in having secured some of the big names to work with in the casino industry. Online casino giants such as Bet365, William Hill, Paddy Power, Betfair and Sky. Bet365 was one of the first casinos to launch using Playtech software and has been able to earn itself an enviable reputation, particularly among UK players.
Being able to tell what software is powering a casinos game is a good skill to learn. Not all casinos are happy to shout from the rooftop, exactly where the games come from. The best indicator is to look at the games being offered. As each and every software provider has its own unique set of games. For Playtech, you need to keep an eye out for slots featuring some of the popular Marvel comic book characters. As Playtech have recently added a wide selection of these titles to its portfolio. It's also currently producing a number of slots based around Greek mythology. God of Storms, King of Olympus and Fate Sisters are some examples of games in this particular collection. Other games to look out for are Pink Panther, Gladiator, Beach Life and Jackpot Giant.
Popular Playtech slots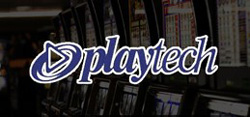 When it comes to slots Playtech is able to shine. All feature slick graphics and are designed to look and feel sleek, modern and fun. Its easy to find out the Playtech slots RTP as it's provided in the help file, making it easy to check before you start to play. The average ranges from 93% to 97%, so you'll be better off choosing a game around the higher end of the range.
The list of slots is very impressive and includes some of Playtech's own themes mixed in with a good selection linked to certain brands. The most popular at present are the Marvel themed games as in Iron Man 2, but there are heaps of other to choose from. The graphics for the slots games are superb, as is the sound quality, but it's the licensing agreements with movie and entertainment companies such as HBO, MGM and NBC Universal that have catapulted the popularity of the games skyward. Pink Panther, Gladiator and Monty Python's Spamalot are just a few examples. Another series of themed slots unique to Playtech are the Age of Gods slots, based around Greek mythology characters. All of which have top quality graphics and animations and are linked to pooled progressive jackpots.
Branded slots are the only games on offer, as there are plenty of other themes, with nearly every taste catered for. The traditional setup is the one that Playtech tends to stick with and it's very rare for you to find a game with more than 50 paylines. All the usual features can be found including wilds, scatters, bonus rounds and free spins. Some of the games have fixed paylines, but there are also a number in which you get to select the number you want to activate. The line can also be adjusted to suit your budget and the way you prefer to play. Bet max and auto play options are also available and there a great selection of progressive jackpot slots to play. The most popular jackpot games are Jackpot Giant, Beach Life and Gladiator Jackpot.
What else is there in the Playtech games list?
Playtech hasn't missed out on the chance to capture the hearts of more than just slots lovers. One of the most popular casino games can be played, in a variety of disguises. The selection of variants is outstanding. Along with classic versions of the card game there are various innovative and unique variations, putting an interesting twist on the popular blackjack game. Blackjack Switch is just one example, and one to which, Playtech owns the exclusive rights. Two hands are played with and players are able to switch top cards if they want to, in order to make the best possible hand.
21 Duel Blackjack is another example. The games involves the dealer and the player choosing from 2 community cards to complete their hand. Many of the features of the games are the same such as the graphics being crisp and clear and the playing experience being very immersive. The displays at the tables include table limits and side bets and there is also an option that provides all the rules and features of the games, so that there's no confusion. A selection of the games can be customized and this includes the option to change the color of the tables as well as activate fast-play mode. Multihand games are another option, and allow you to play as many as five different hands per round.
Another classic, roulette, is also provided by Playtech and again there are both classic and innovative versions. Premium French and European roulette are designed for those who prefer the classic game and provide a sterling playing experience with a range of betting options and high RTP. But there are also some very interesting variants such as Pinball Roulette in which the traditional wheel is replaced by an arcade style pinball machine. Minim roulette is another interesting version of the popular game and is played using a slimmed down wheel that has just 13 numbered slots. Perfect for the beginner.
All the variants boast amazing graphics, but that's only to be expected from this market leader. Across the range of roulette variants you'll find a number of different features. Fast-play and auto-play options are a couple of examples as well as customizable settings for a number of the games. The color of the table, the camera angle and the direction the wheel spins can all be changed if you want to. Included within the games are statistics and results history so you can spot whether there are any hot or cold numbers. Different types of bet can be made and you also get to save your favorite bets to save time in the future.
Experience the real casino atmosphere with Playtech live dealer games
For a provider to keep up with the competition, providing live dealer games is an absolute must. Playtech realize this and have a good selection of games available. The most popular are blackjack, baccarat, and roulette. But there's also Casino Hold'em, Hi-Lo and Sic Bo. This is a rather unique selection of live dealer games and one that sets Playtech apart from the competition. A variety of tables can be played at and there are some very interesting variants such as Auto Roulette, Live Speed Roulette and Prestige Roulette. The games are video streamed live from various studios located in Europe and Asia, which means you can enjoy a broad spectrum of dealers from both continents. There are even a few local games that are hosted by native speaking dealers.
The quality of all the live dealer games is amazing with the top of the line equipment being used and the action being streamed in HD quality. You can adjust a lot of the features to suit your own requirements, such as the camera angle. Just like you would in a real casino you can chat with the dealer and even leave them a tip. One further option worth mentioning is the multi-game option that allows you to play as many as 3 different games VIP area, the Ruby Room, if you fancy being a high roller and play with higher stakes.
What else does Playtech have to offer?
Playtech has far more to offer than just casino games. In fact, it has a reputation for offering the broadest spectrum of products. There's a range of online gaming and sports betting solutions. These include casino, poker, bingo, live games, sports betting, social gaming, mobile, lottery, server-supported terminals, casual and fixed odds games.
Aside from the gaming and sports betting solutions it also includes a number of other services such as providing customer support, financial services, hosting services, fraud prevention, payment advisory, poker and bingo network management, live dealer services, marketing services and a whole lot more.
Playtech's mobile platform lets you play your favorite games on the move
There are many that consider Playtech to be the pioneer of mobile casino technology. We're not going to disagree simply point out that a number of other software developers have played a vital part in its development. Playtech developed its mobile hub in 2012 in collaboration with mobile expert Mobenga. Now more than 100 of the top casino games including both RNG and live dealer games, can now be enjoyed using a mobile device. The games are available to download or by instant play and are built using HTML 5 technology, making them fully compatible. The quality of the graphics is outstanding and the layout and options have been optimized for smaller screens. Finding your way around the apps is easy as they have been intuitively designed. The Playtech mobile games only take a few seconds to load and then run smoothly, with no annoying lag. So far the selection of slots is good, but for the rest it's a little disappointing. But we have every confidence more games will be added on a regular basis in the future.
Learn more about Playtech
There's lots more we can tell you about Playtech. In fact, we could probably write a book. But for now you'll have to settle with a little more of its history and maybe we'll tell you about some of the awards its won.
The company was founded in 1999 by Teddy Sagi. Its first casino license was obtained in 2001 and ever since it has been expanding its operations and is now able to add iGaming products including sports betting, bingo and iPoker networks to its list of products. The company was successfully listed on the London AIM and it became a public company. A number of different companies have been acquired by Playtech and these have helped it to take the lead in the gaming solutions market. Some of its acquisitions include Intelligence Gaming, Ash Gaming and Virtue Fusion. More companies have been acquired and it currently employs more than 5000 people, spread across 13 different countries.
When it comes to awards Playtech have enjoyed considerable recognition. For example, it was awarded the Best Digital Industry Supplier at the Global Gaming Awards 2016. The Platform of the Year 2014 at the EGR Awards and has been awarded IGA iGaming Supplier of the Year Award, six years in a row.
Our overall impression of Playtech – good and bad
A number of the biggest and most popular online casinos use Playtech software to power a selection of their games, which means it has to be doing something right, it comes as no surprise to us because we know it provides first class services across all platforms and products. The interface used in intuitive and very user-friendly, using cutting edge technology every step of the way. There's very little we can that's bad apart from the smallish selection of mobile games. And that downside isn't going to keep you awake at night either. All in all, Playtech and all it offers is really rather hard to beat. There are software providers that come close and maybe even a couple that are edging near to being equal. But Playtech has so far been able to beat the competition hands down.